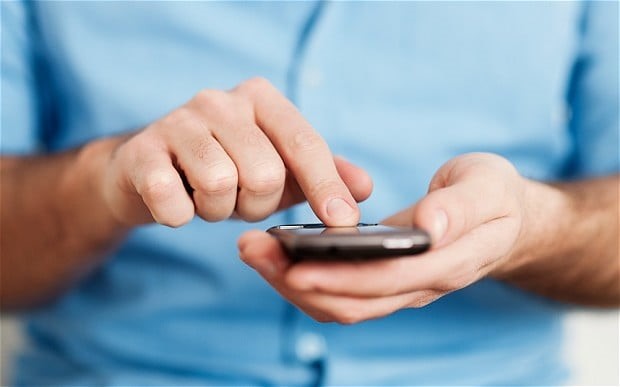 This post is also available in: ไทย (Thai)
What is Bulk SMS?
Bulk SMS is one of the most important Mobile marketing channels in the present. a service that can send to multiple numbers at once. Bulk SMS service is a Mobile marketing service that marketers are very popular to communicate with their target audience. Because it can reach customers easily, Highest target audience rate and low cost. Therefore Bulk SMS is very suitable for the distribution of information or publicizes about various promotions in the marketing of your business.
Bulk SMS can be sent for a large number of messages at once to a target audience. Which is a service that makes it very convenient to publicize various information such as a Sending an alert message Business marketing. If considering the cost Bulk SMS is a very worthy Mobile marketing service. Because the price of sending messages is low but can reach almost 100% of the target audience, Nowadays almost everyone will uses mobile phone. When we send messages to that audience There will be a message notification immediately. Businesses are suitable for use such as Banking finance companies, debt tracking businesses, companies with branches in many regions, educational institutions, etc.
Why do you have to Bulk SMS with MailBIT?
Marketing in the current can be done in a variety of ways. Which sending Bulk SMS to that target group is another method that is widely used. Because Bulk SMS is a highly influential tool and sending a messages by SMS have a higher percentage of read than another channel. Today we will tell you the reason why Businesses are interested in Mobile marketing by this channel.
1. Can send multiple messages at once.
Bulk SMS of MailBIT can be sent messages that we want to send to the destination number that we can set multiple numbers at once, Which is very convenient and saves time.
2. the more you buy, the lower the price.
Bulk SMS the more you buy that making the price even cheaper. for example, when we buy 10,000 SMS, the average price is 0.45 baht per message, but when buying 3,000,000 SMS, the average price of a message is only 0.25 baht. Obviously, the more SMS you buy, The price is even lower. Normally, the Bulk SMS are most popular to sent multi SMS in the same time. So, It's more worthy.
3.Bulk SMS can Send via Application to the destination number in the form of Mobile and PC.
Bulk SMS of MailBIT can be used with more convenience easily by Application channel anytime and anywhere. Via both Mobile and PC channels.
4.Bulk SMS no expiration date.
The messages of MailBIT has no expiration date. So you don't have to worry about SMS expiry date.
5. Unlimited name of sender.
Bulk SMS of MailBIT can be assigned an unlimited number of sender names. It's make the organization or company easy to use by only one Account. So, it no need to register in many account.
6. Send messages to the target quickly in less than only 5 seconds.
Bulk SMS of MailBIT delivery is both extremely accurate and fast. Able to send a message to the target audience in less than 5 seconds only.
7. Bulk SMS can reach the target group effectively, no mistake.
Can reach target audience without mistake. Able to check the status report Sending various messages instantly.
8. Re-send system within 48 hours
In the case of target audience is no signal or when the mobile phone is turned off, that maeks unable to receive messages at that time. Our system will automatically Re-send back again within 48 hours.
9. Set the time for sending messages in advance
Bulk SMS of MailBIT can set the time for sending in advance or schedule them to send automated messages. Allows us to allocate time and plan such as birthdays, anniversaries, etc.
10. API Support System
Bulk SMS of MailBIT have API Support provides such as APIs, HTTP XML, JSON, PHP, C #, .NET, JAVA that support connection of any type of Automain / CRM system.
11. Low cost, but can reach the target audience is the best.
Bulk SMS messaging is low-cost for Mobile marketing when compared to other channel of marketing. But able to reach the target customers is the best. Because SMS advertising has a higher percentage of exposure than all channel of messaging. It tends to open to read at 98% and more than 90% of people who receive the message will open it within 3 minutes.
conclusion
Bulk SMS messaging is one of the most popular services for Mobile marketing. Every business is able to use whether it is public relations or various promotions and Notifications of businesses. because the messages can reach the target audience effectively, no mistake and faster, The target audience receives higher messages and reads than other channel of Mobile marketing, Low cost, etc.
If you are interested on our services or more info please contact
Website : www.mailbit.co.th
Mobile : 02-2377778
E-Mail: info@mailbit.co.th